26 April 2021
"Expanding Europe's Ocean Observing and Forecasting Capacity"
The EuroGOOS Conference is a leading forum to discuss new advances and research results in operational oceanography. GROOM II consortium will attend the event and make presentations on Wednesday 5th, and more specifically at: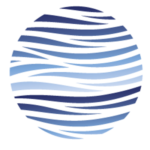 The EuroGOOS Conference is held every three years with the purpose of bringing together managers, developers, and users of ocean observing and operational oceanography products and services. As described by its organisers, EuroGOOS
Helps to assess current ocean monitoring and forecasting capacities, address challenges, and identify new science and technology priorities. The conference fosters dialogue, experience sharing, and future planning with both European and international partners and stakeholders, towards a more coordinated response to societal needs related to the ocean.